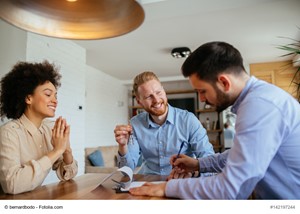 An ambitious home seller may be better equipped than his or her rivals to enjoy a seamless property selling experience. In fact, this individual likely will go the extra mile to ensure buyers can learn about his or her house and make an informed purchase decision.
Believe it or not, becoming an ambitious home seller can be simple. Now, let's take a look at three tips to help you streamline the home selling journey.
1. Analyze the Housing Market
The local housing market may have major ramifications on the home selling journey. If you review real estate market data, however, you can differentiate a buyer's market from a seller's market. Then, you can map out your home selling journey accordingly.
Review the prices of available houses in your city or town that are similar to your own. Also, check out the prices of recently sold homes in your area and find out how long these residences were available before they sold. With this housing market data in hand, you can distinguish a buyer's market from a seller's market. Plus, you may be able to find innovative ways to differentiate your home from the competition.
2. Evaluate Your Home
Your home – like all other residences – has various strengths and weaknesses. If you perform a comprehensive home evaluation, you can identify your house's weaknesses and explore ways to transform them into strengths.
It may be helpful to schedule a home inspection prior to listing your residence. During an inspection, a property expert will walk through your home and identify any underlying house issues. He or she next will provide you with an inspection report that you can use to prioritize home repairs.
In addition, you may want to perform an appraisal. If you obtain an appraisal report, you can receive a property valuation that accounts for your house's condition and the current state of the housing market. You then can use this property valuation to establish an aggressive initial asking price for your home.
3. Work with a Real Estate Agent
A real estate agent understands the ins and outs of selling a home, regardless of the current housing market's conditions. He or she will help you promote your residence to the right groups of buyers and host home showings and open house events. Furthermore, a real estate agent will help you review any offers to purchase your residence and provide assorted house selling tips.
If you hire a real estate agent, you can receive lots of insights into the housing market that you may struggle to obtain elsewhere, too. Perhaps best of all, a real estate agent is prepared to respond to your home selling concerns and questions at any time.
For those who want to enjoy a successful home selling experience, it helps to prepare for the home selling journey. By using the aforementioned tips, you can become an ambitious home seller and quickly generate significant interest in your residence.